Infusion Therapy
The Centers - MMI Division provides infusion services at our Frederick and Hagerstown facilities. Our infusion centers are under the direction of Dr. Neeti Bhargava and Dr. Enrico Villanueva, board certified Rheumatologists, and are staffed by Registered Nurses.
Our staff is experienced at infusing biologic agents and medications to treat various conditions and diseases. We provide infusion services for patients with Rheumatoid Arthritis, Ankylosing Spondylitis, Crohn's Disease, Ulcerative Colitis, Plaque Psoriasis, Psoriatic Arthritis, SLE Lupus and Osteoporosis.
We accept outside referrals.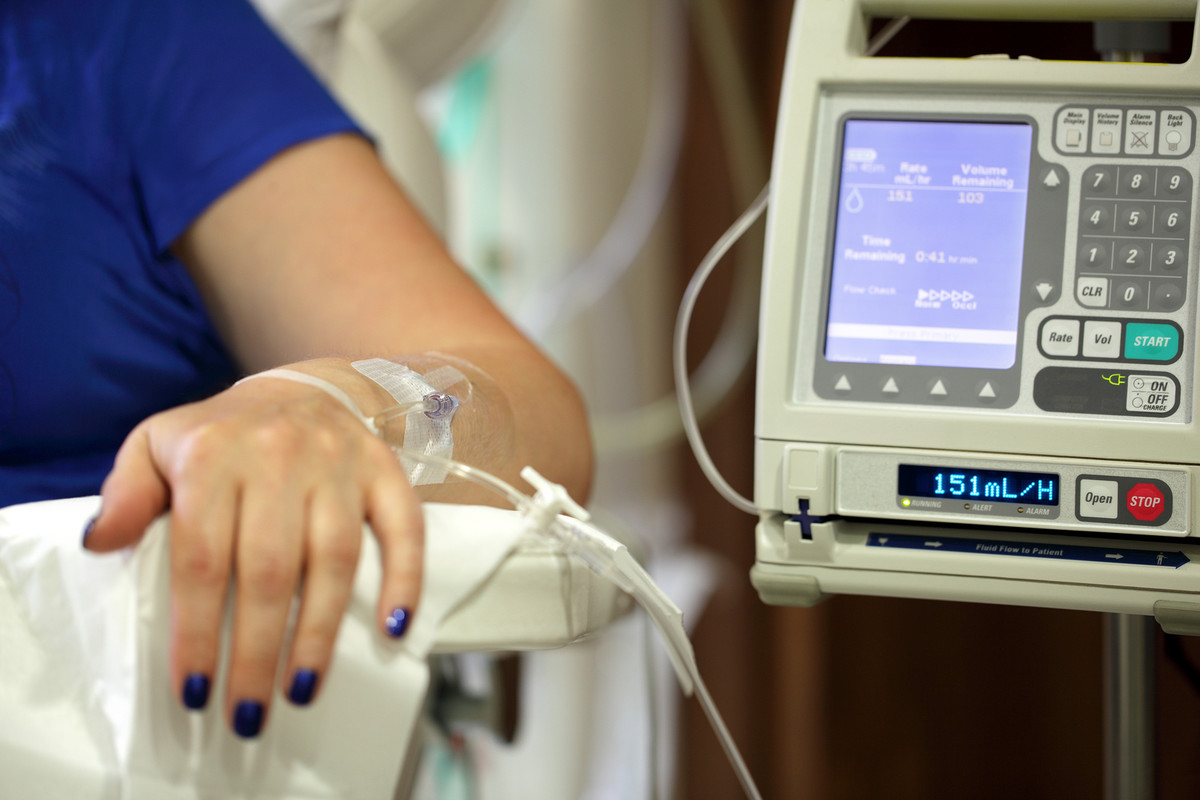 Our Infusion Suites Feature:
Cable TV

Free Wi-Fi

Comfortable, Reclining Chairs
Privacy Curtains
Relaxing Environment
Medications available through our Infusion Centers:
ACTEMRA

®




ACTEMRA is a prescription medicine called an interleukin-6 (IL-6) receptor inhibitor and is used to treat adults with moderate to severe rheumatoid arthritis. ACTEMRA is usually given after other medications have been tried without successful treatment of symptoms.

BENLYSTA®
BENLYSTA is a biologic therapy delivered through an intravenous (IV) infusion for adults with active, systemic lupus erythematosus (SLE or lupus). It works by reducing certain cells in your immune system that can make lupus active. It is used in conjunction with other lupus medications to reduce lupus disease activity.

CIMZIA®


CIMZIA is indicated for the treatment of rheumatoid arthritis, psoriatic arthritis and Chrohn's disease.

ENTYVIO®
ENTYVIO is a prescription medicine used in adults with moderate to severe ulcerative colitis (UC) or Crohn's disease (CD).

ORENCIA®


ORENCIA (abatacept) is a prescription medicine that reduces signs and symptoms in adults with moderate to severe rheumatoid arthritis (RA), including those who have not been helped enough by other medicines for RA.
PROLIA®


Prolia is a prescription therapy that is given as a shot two times a year for postmenopausal osteoporosis proven to significantly reduce fractures of the spine, hip, and other bones.

RECLAST®




Reclast is a bisphosphonate prescribed to prevent or treat osteoporosis or Paget's disease.

REMICADE®


REMICADE is an advanced treatment that has been shown to have substantial benefits in patients with a number of inflammatory disorders involving the immune system.

RITUXAN®


Rituxan (Rituximab) is a unique therapy that selectively targets CD20-positive B-cells, shown to play an important role in non-Hodgkin's lymphoma and rheumatoid arthritis.

SIMPONI ARIA®


Proven in the treatment of adults with moderate to severe rheumatoid arthritis (RA) helps relieve pain, stiffness, and swelling, helps stop further joint damage.
Our infusion center is here to help you get the medications you need in comfort. Contact us to get your infusions scheduled.