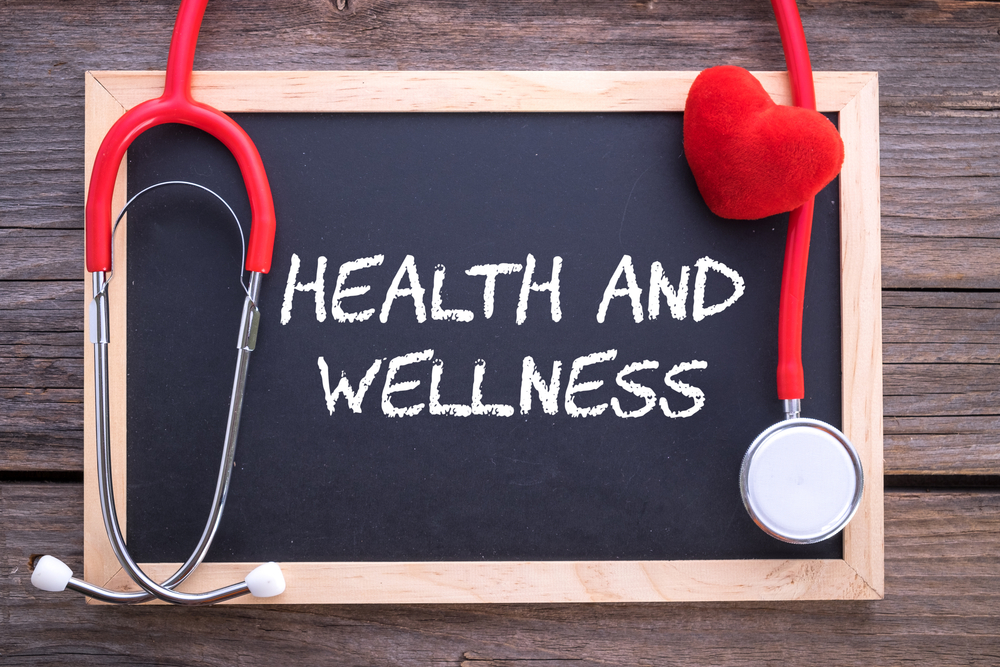 Health & Wellness
Living a healthy life is a balance — and it may include many factors, like nutrition, exercise, emotional health and more. Learning ways to live healthy and finding information about common health topics may help you better set goals and understand how to find a healthy balance in your life.
MMI Partners with CoreLife!
MMI and CoreLife are working together to help our patients achieve optimal health goals. CoreLife has many convenient locations and you can take advantage of their exercise, nutrition and behavior science plans. These services are covered by insurance. Ask your provider if CoreLife is right for you today. Learn more at https://corelifemd.com/.
Healthy Eating
Good nutrition is an important part of a healthy lifestyle. Get the facts to help you make healthy food choices.
What is a healthy diet?
Healthy eating is about balance. Following a healthy diet may improve your mood, may give you more energy and might feed your body good nutrients. According to the CDC, a healthy eating plan:
Emphasizes fruits, vegetables, whole grains
Emphasizes fruits, vegetables, whole grains, and fat-free or low-fat milk and milk products
Includes lean meats, poultry, fish, beans, eggs, and nuts
Is low in saturated fats, trans fats, cholesterol, salt (sodium), and added sugars
Stays within your daily calorie needs
You can enjoy your favorite comfort foods in moderation — even foods that might feel decadent, like desserts. However, the key may be to eat them only occasionally and balance them with healthy foods and physical activity.
Learn more at https://www.cdc.gov/healthyweight/healthy_eating/index.html.
Active Living
Whether you are just beginning an exercise routine or you are ready to ramp it up, you'll find articles, videos and more to help with achieving your fitness goals. Our Physical Therapy and Rehabilitation Department is a great resource as well. Our therapists can answer all of your questions relating to your body mechanics and making exercise or a fitness routine tailored to fit your needs without pain. We have the tools to help you meet your goals.
Youth: Need some ideas on how to start getting active? The fun, energetic dance videos will keep you moving all afternoon long. Visit https://hhph.org/repository/
Parents looking into finding a new sport for their children to play should check out https://healthysportindex.com. Learn details from various activities to make the right choice for your child's next physical activity to participate in. Be sure to visit mmidocs.com/sportsmedicine to learn more about our sports medicine department. We help you maximize your performance.
Athletes:
Baseball: Learn more about pitching safety and fitness tips for any baseball fanatic at https://www.mlb.com/pitch-smart/
Football: On a league or want to learn the basics of football. Check out the videos and content on https://www.nfl.com/causes/play60/
Older Adults: Take online classes from home or at the gym. With Silver Sneakers memberships are available at no cost for adults 65+ through select Medicare plans.
Visit https://tools.silversneakers.com/Search/OnlineClasses
Exercise is Medicine:
Learn more about health-related issues like hypertension and diabetes and what you can do to take control of your health and well-being.
Visit https://www.exerciseismedicine.org/support_page.php/rx-for-health-series/
Preventive Care and Your Overall Health
Scheduling an annual checkup is an important way to support your overall health and wellness. Be sure to schedule a visit with your Primary Care Physician before starting a new fitness routine or change to your diet. The physicians and therapists at MMI are always here to help. Whether you are wanting to lose weight, get in shape, or start a new fitness journey we want to encourage you and support you every step of the way. For every ache, pain, or strain you have let us help. Visit mmidocs.com to find a provider. We have extended hours, telemedicine, Orthopaedic Urgent Care, and same-day appointments to meet your every need. Injuries happen when you least expect it, and we will help prevent, diagnose, and treat them along the way. Choose exceptional care closes to home. Call 301-694-8311 today.