November 24, 2015
Frederick News Post - Frederick doctor, Army veteran helps fellow veterans
Written by Sylvia Carignan of the Frederick News Post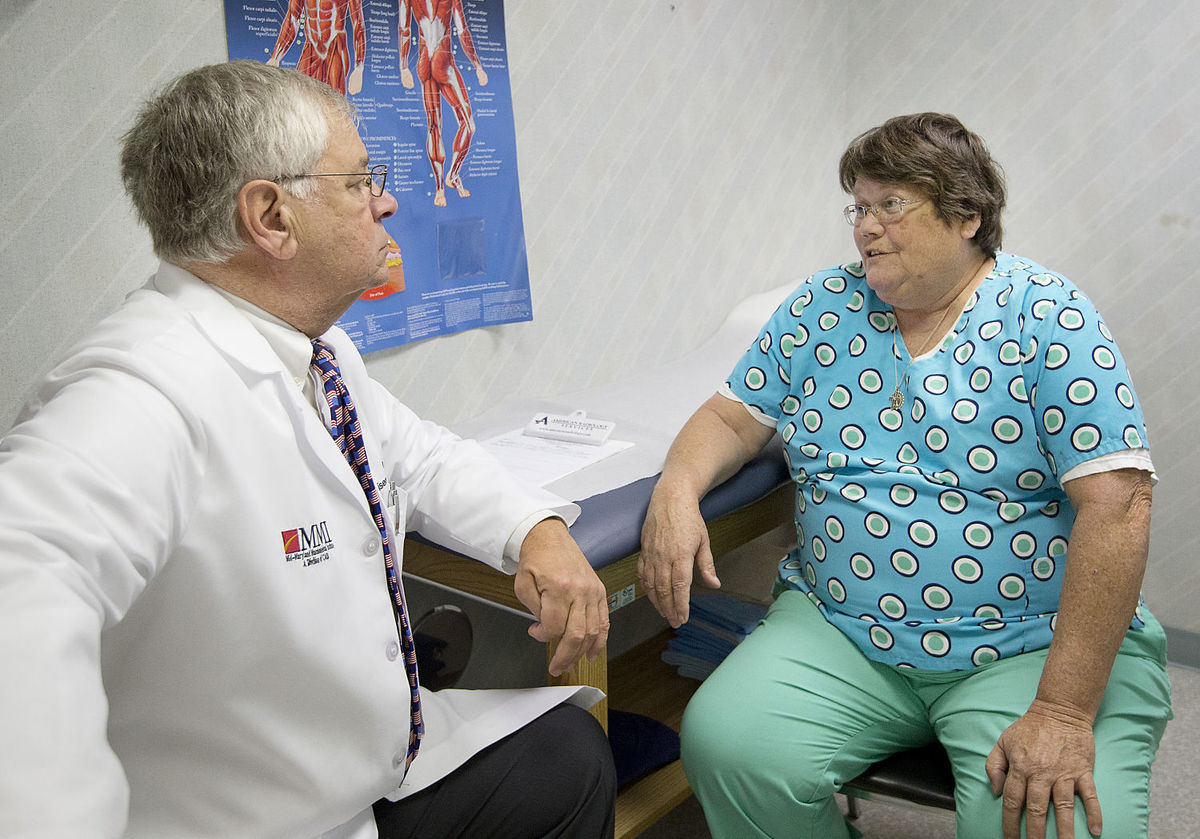 A Frederick clinic, founded by a longtime local resident, continues to help members of the community with their medical needs. Dr. Frank Nisenfeld, an Army veteran and orthopedic surgeon, founded the clinic that would become the Mid-Maryland Musculoskeletal Institute. He and the institute's physicians saw 28 veterans at the clinic for free exams on Veterans Day earlier this month. Dr. Nisenfeld is pictured here with Patsy Bowers, who served for 22 years in the Navy.
"[Nisenfeld] and I had been doing that for years, but we never really advertised it," said Dr. Mark Chilton, president and chief executive officer of the Mid-Maryland Musculoskeletal Institute. Chilton, who has family in the armed forces, and Nisenfeld said the free services were their way of giving back to the community. "I think that's the case for most physicians," Chilton said. "People mostly think of us as being super wealthy…but we're all about helping people."
Starting a practice
Nisenfeld was born and raised in Philadelphia. He attended Temple University and became chief resident at George Washington University's hospital. In 1974, while working at the Washington, D.C. hospital, he saw a newspaper ad for the first annual Frederick Craft Fair, at the Frederick fairgrounds. Nisenfeld and his wife saw the mountains and farms of Frederick for the first time that day. "We almost bought a house that day," he said.
After committing to two years in the Army at Fort Meade, where he was an orthopedic surgeon, he returned to Frederick to start his own practice. Ten years later, Chilton, also an orthopedic surgeon, joined him. "It was essentially just a two-man office," Chilton said. "Then we hired another three doctors and bought out a chiropractor."
Since then, the clinic has grown to 13 physicians in Frederick County, and about 140 employees total in separate locations in Frederick, Hagerstown and Urbana. "We've never looked back," Nisenfeld said. He and his wife have raised three children in Frederick County and now live in Worman's Mill.
Serving their community
He said helping veterans is a part of the work the Mid-Maryland Musculoskeletal Institute does. Nisenfeld is working with the Department of Veterans Affairs' Fort Detrick outpatient clinic to offer his services there on a volunteer basis. Though he retired in January, he works two days each week at the Mid-Maryland Musculoskeletal Institute. He sees about 25 to 30 patients each day.
Nisenfeld, 71, sold his ownership stake in the institute though he continues on as an employee. He still believes the institute is providing a helpful service to the community. "People say, 'You should be so proud,'" Nisenfeld said of the clinic's growth. "I tell them, 'I'm so tired!'"