March 26, 2015
Do I Need a PT or a PT?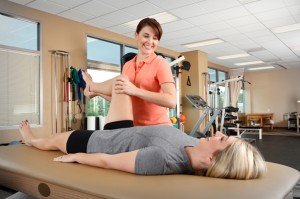 At first glance this seems like a silly question! The same initials but the 2 PT's I am referring to however can be very different. I am talking about physical therapists and personal trainers. Both can be very important contributors to a healthy, pain free lifestyle.
For most people it can be very difficult to differentiate or determine who to see. Both PT's can perform assessments and tests to determine their client's needs and/or weaknesses. They set goals with feedback from their clients to achieve the best outcomes. And they both teach exercises and movements to improve their client's muscular strength and endurance. For these reasons, it's important to consider their differences so people can make an informed decision regarding their health.
Although experience and knowledge level of both professionals can vary from person to person, one of the main differences is the educational and licensing requirements for the two fields. Eligible physical therapy students must have an undergraduate degree with specific courses completed. Physical therapy currently requires a graduate level degree including internships and completion of a national licensing exam. Once licensed, there are annual requirements for continuing professional education.
Personal training education varies as there a currently a countless number of organizations offering certifications. Most require a minimum of high school education or equivalent, with some requiring higher level education. The education can vary from a one day course, extended self study, and weekend courses. Upon completion of the class requirements normally including a written examination and in some cases a practical exam the individual is a certified personal trainer.
So how do you decide between a personal trainer and physical therapist?
The easiest way to answer that question is by looking at your health and asking 2 additional questions:
Have you had a recent surgery, accident, or injury?
Do you have pain that limits your ability to perform your daily activities?
If you answer yes to either of these, your first stop should be your physician followed by a physical therapist. Their training and expertise lies in assessing pain and pathological conditions of the musculoskeletal system. They will be able to assist you in regaining the pain free movement necessary to complete basic daily tasks and ensure healing of the injured area.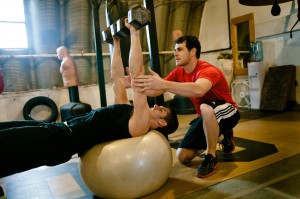 Upon completion of physical therapy, many patients are encouraged to continue exercises at home or join a gym. This is when a personal trainer's expertise moves to the forefront. They can progress people from the general strengthening and conditioning exercises provided by a physical therapist to more dynamic and advanced exercise.
Both PT's can help improve your daily life. The key is knowing who to see and when - a physical therapist to get rid of pain and dysfunction and a personal trainer to improve strength and conditioning.