January 4, 2013
Fibromyalgia/Psychological Rheumatism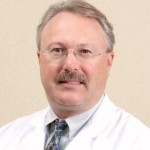 The term Fibromyalgia stirs up a lot of emotion in patients and physicians. Many think the term means either the patient or the physician is "crazy." I think neither is. I refer to Fibromyalgia as psychological rheumatism, that true mind/body connection but the connections are not working right.
There is not a test for Fibromyalgia, but that does not make it less real. There is probably a fine-line connection between anxiety, chronic fatigue syndrome, fibromyalgia and rheumatoid arthritis just like there is a continuum of disease from Autism to Asberger's to Adult Attention Deficit Disease.
Many fibromyalgia patients have a similar set of symptoms. They are usually women between the ages of 25-55 years old. Most have anxiety, high stress levels, or actual clinical depression. They usually have had many years of neck, back or joint pain and have frequent headaches maybe even migraines. Pain between the shoulder blades is very common.
Patients with fibromyalgia often have sleep disturbances, either trouble getting to sleep, staying asleep or both and frequently arise in the morning feeling tired instead of rested. Many fibromyalgia patients have irritable bowel type symptoms with frequent bouts of diarrhea. They often have first degree relatives with similar complaints such as a daughter, sister, mother, though often mom's diagnosis is more likely to include some more common type of rheumatism or arthritis.
I believe, as mentioned earlier, that fibromyalgia is a continuum of diseases. That is why is usually diagnosed in women between the ages of 25-55 years old. As the patient ages, either the symptoms slightly change or the lab tests that were previously negative now become positive and the physician becomes smarter saying "no this isn't fibromyalgia, its arthritis XYZ."
Finding a treatment regimen is difficult but in my opinion does not include narcotics. Combining antidepressant medications with anti-inflammatories (that psychological rheumatism connection) seems to be the mainstay. Adding to this gentle exercises like walking or yoga as well as counseling can be very effective. All treatment must include efforts to obtain a normal sleep cycle. Even once a good treatment regimen has been found, relapses occur just as arthritis patients have a "flare of disease."
Like any patient with a chronic painful condition, you cannot give into this disease and become a homebound, drug/physician addicted morose person no one wants to be around. Though not easy, you must remain relatively active. Work outside the home, socialize with friends and neighbors, and essentially "try to be normal." I think you will be surprised life can be fun again