Pediatric Physical & Occupational Therapy
Our pediatric physical and occupational therapists specialize in treating children of all ages including infants, toddlers and school-age children.
MMI's Pediatric Physical Therapists and Occupational Therapists are able to provide children and families with the privacy of a Kids Only Therapy Gym, where the children can use their imagination during their treatment program. Our therapists work with each child individually and develop a unique plan of care that includes home exercise programs, enabling family and caregivers to become active participants in the developmental or rehabilitative process. Our therapists are experienced professionals who know the key to success is to connect with your child. Therapists emphasize fun, interactive activities and play to help your child gain the skills they need to play and learn.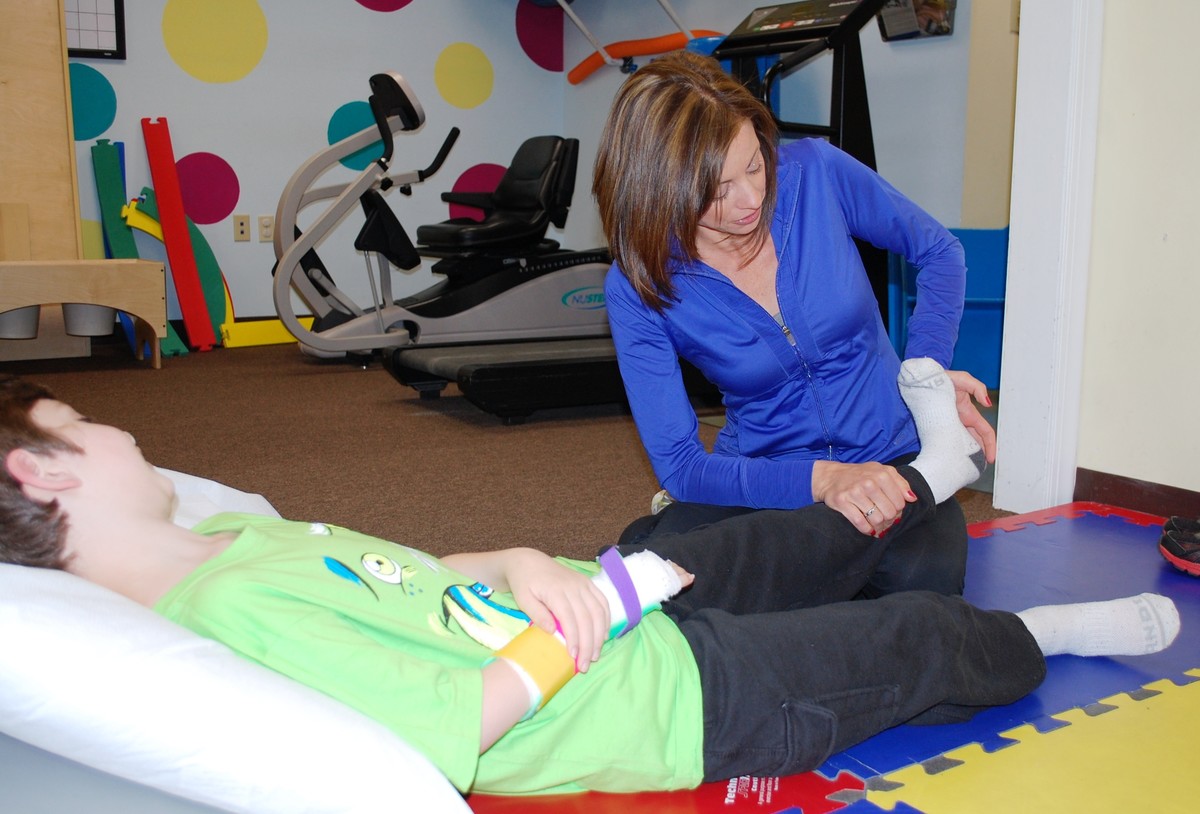 Does My Child Need Occupational or Physical Therapy?
Pediatric Occupational Therapy focuses on the underlying components of development. The pediatric occupational therapist works to promote independence for a child's "occupation," which includes play, self-help tasks, and school related skills. Occupational Therapy typically address deficiencies in a person's fine motor skill development, dressing, hygiene, handwriting, behavior, and sensory integration.
Pediatric Physical Therapy promotes development and overall strength and mobility. The efficiency of a child's strength and mobility allows a child to maximize their independence. Gross motor skills such as rolling, sitting, crawling, standing, walking, running, jumping, climbing, skipping, bike riding and ball skills are the foundation of gross motor development.
Conditions and Therapy
We have therapies and services to help you address numerous infant, toddler and school-age child concerns, including:
Common Conditions
Arthrogryposis
Autism Spectrum
Cerebral Palsy
Chromosomal Disorders
Congenital Disorders
Development Delay and Premature Infants
Down's Syndrome
Erb's Palsy
Handwriting
Hypotonia
Muscular Dystrophy
Organizational Skills Associated with ADD & ADHD
Osteogenesis Imperfecta
Self Care Skills
Sensory Integration
Spina Bifida
Sports Injuries and Orthopaedic Concerns
Toe Walking
Torticollis
Visual Motor/Visual Perceptual Skills
Benefits from Occupational & Physical Therapy
Improved coordination and motor skills
Neuro-Developmental Re-Education
Improved balance and posture control
Increased strengthening, range of motion, and endurance
Enhanced sensory integration