August 15, 2016
Cupping???? What is it?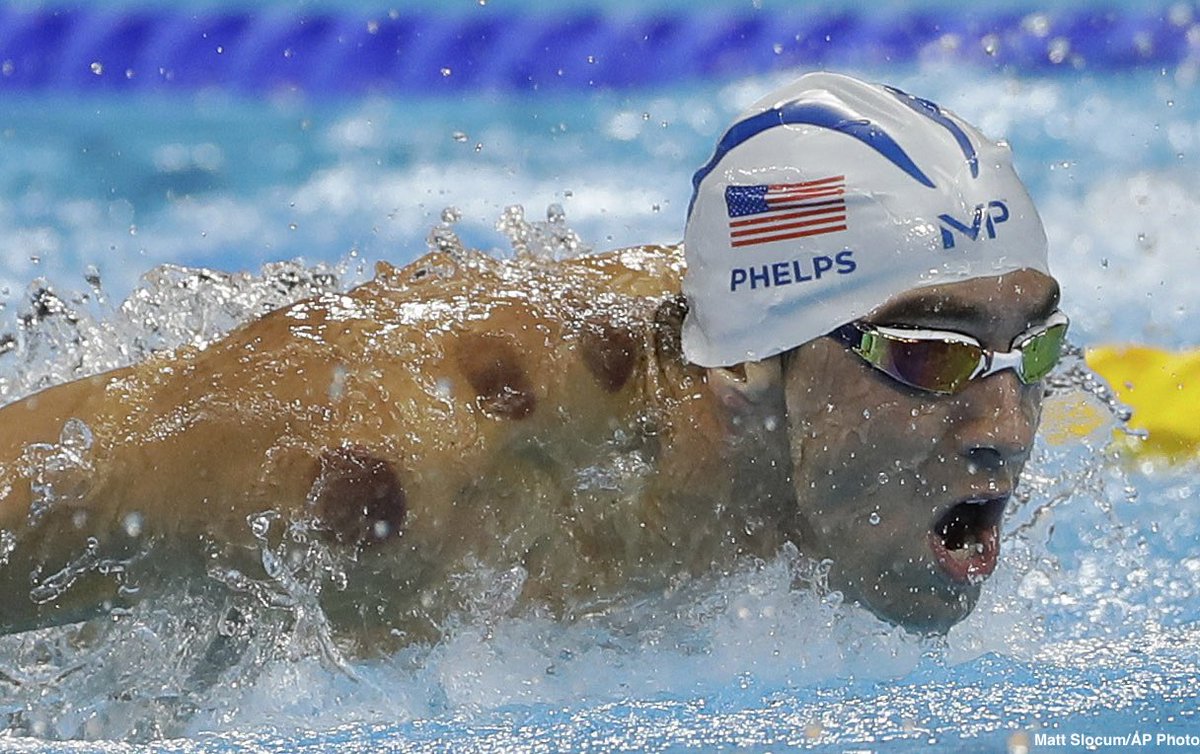 Lately many of us have found ourselves mesmerized by the phenomenal athletes of the 2016 Summer Olympics. It has been fantastic to watch the skills of the fabulous ladies' gymnastic team, the men's and ladies swimming to the most decorated comeback athlete, Michael Phelps.
It wasn't just Michael Phelps big wins of 22 gold medals that had people talking about the swimming star. It was also the dark purple circles that decorated his shoulders. Phelps is one of a number of Olympic athletes who receiving "cupping", an ancient Chinese healing practice.
First, I'd like to inform my readers that there is no scientific rationale for expecting any cure or health benefits from cupping. Similar to many other alternative treatment types there is no scientific evidence lurks out there that supports or disputes this treatment type. But why does this help many musculoskeletal conditions. Why do massage and manual techniques and other conservative treatment options offer such pain, and swelling relief? Conservative options really should be tried before any invasive or surgical options. Pain management in the forms of opioid and narcotic delivery is not always an answer, and is often the beginning of many more health problems.
Cupping is a form of alternative medicine, soft tissue mobilization in which local suction is created on the skin. The skin is gently drawn upwards by creating a vacuum in a cup over the targeted area when the muscle and fascia hurts or is restricted. It is believed to help reduce pain and the deep scar tissue that often results from an injury to the connective tissue. Research suggest that the only ill side effect is some localized bruising that is minor and temporary, hence the visible spots over Mr. Phelps' shoulders. The cupping procedure involves creating a small area of low air pressure next to the skin. The cups can be various shapes, including round or bell shaped. They can vary in size from 1-3 inches in diameter. A mechanical suction pump acting through a valve located at the top of the cup squeezes the air out and adapts to the tissue. By lifting the skin and tissue up mobilization helps with the blood and lymph flow, thus reducing sore muscles.
Hagerstown MMI offers cupping as one of the many soft tissue mobilization tools. I have found it beneficial for conditions such as mid and low back strain as well as plantar fasciitis. Does it help? Yes, it can. Is it a guarantee??? Absolutely not, just like nothing but death and taxes can be guaranteed.
However, it is a valuable tool in our physical therapy tool box-well worth the try.
Give us a call if you would like to discuss cupping more, or find out that this may be a treatment option for you.
Save