Adult Aquatic Therapy
The benefits of the aquatic environment continue to be revealed through the latest research into musculoskeletal rehabilitation.
Combining warm, soothing water temperatures and buoyancy, water is nature's way of calming inflammation and swelling by enhancing circulation and reducing joint pressure through the innate properties of hydrostatic pressure. The warmth of the water relaxes muscles and improves blood flow to injured areas. This allows better joint and muscle health, less pain, and higher levels of participation in a rehabilitation program.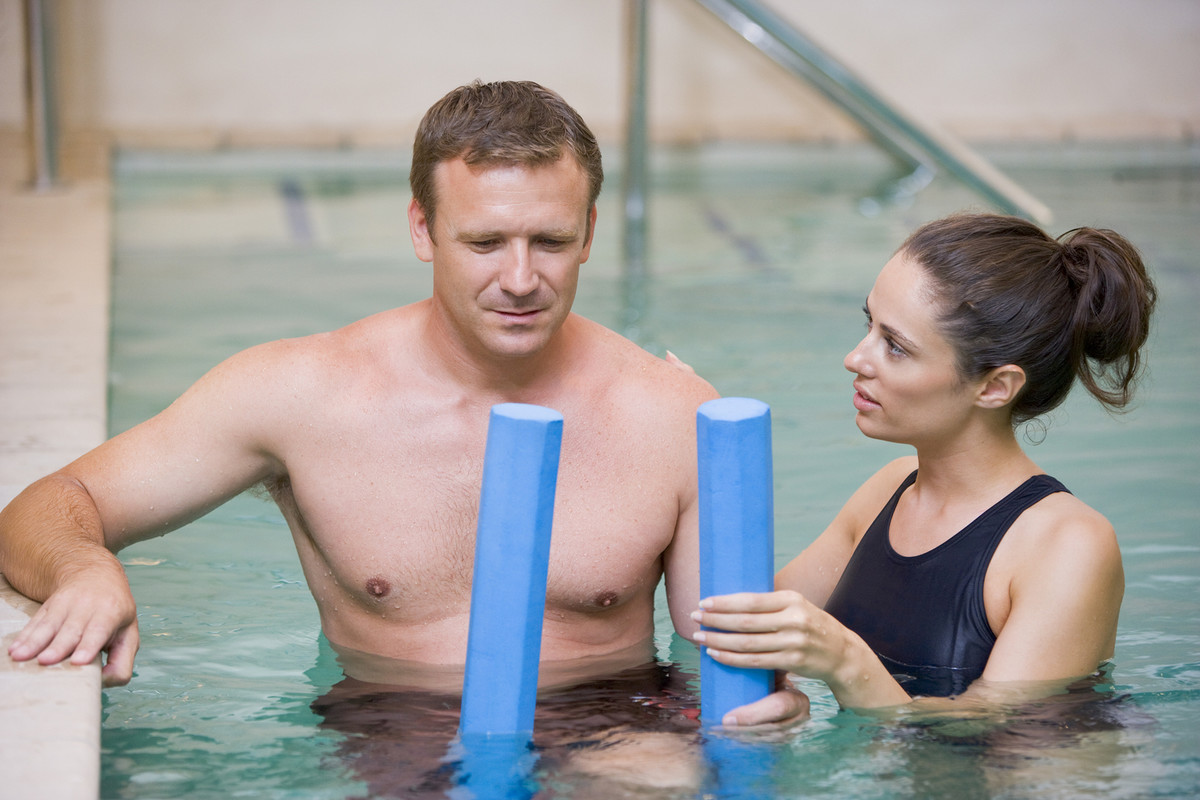 Beneficial Treatment
Among the population of patients who benefit from aquatic therapy are those with:
general back pain
preoperative or postoperative spinal disorders
preoperative or postoperative joint replacement
rheumatologic conditions
arthritis
fibromyalgia
Our aquatic services are routinely covered by most major insurances and can be performed in conjunction with, or in replacement of conventional land-based therapy services.
Available at Kids First Swim School located in the FSK Mall, Frederick, MD.